The Anaesthetic Logbook collects and reports in-theatre caseload in line with the appraisal requirements of the Royal College of Anaesthetists.
It is designed to run on multiple platforms, so the datafile 'logbook9.fmp12' is interchangeable on a Windows PC / Mac (but only up to OS X 10.11 El Capitan) / iPad / iPhone. Reports are available on all devices (so no need to import cases back and forth). On an iPad or iPhone, reports can be air printed or sent as pdfs by email.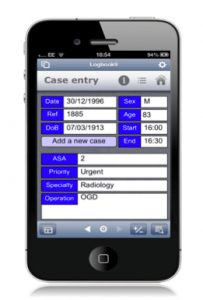 Check the system requirements and upgrade guide before downloading. You need to pre-install the free 'FileMaker Go' App to use the logbook on an iPhone or iPad.